Our Beloved Bishop is no more!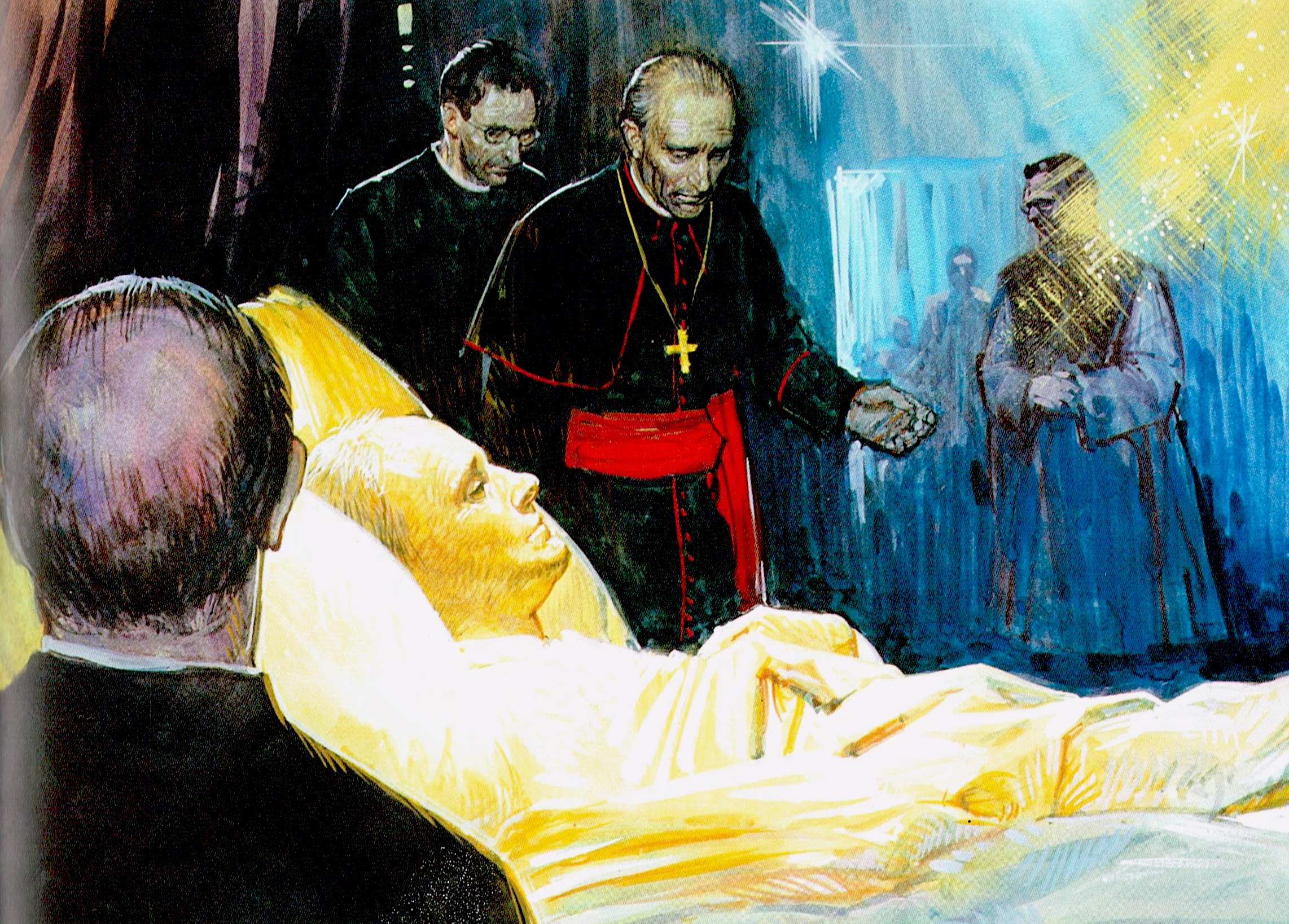 On Thursday morning, however, Canon Peloso thought he looked worse and telegrammed Msgr. Pagella that the return trip was put off and that he should come to Savona if possible. By 4:30 in the afternoon he was notably worse. Only with difficulty did he utter a few garbled and incoherent words. Canon Peloso thought that this was perhaps a result of the medicine administered to him. It was instead an announcement of his imminent death.

Seeing him in that condition, Msgr. Pagella quickly realized how serious it was. Stepping back stricken with anguish, he told those present that there was no hope and that our bishop was near the end. At these words the secretary was beside himself with pain. Msgr. Pagella meanwhile returned to the sickbed of his dear bishop.

The sickness quickly worsened, and he could not even be given viaticum, but only the last anointing. On Thursday, May 30, 1895, at six in the afternoon, he peacefully and trustfully expired of cerebral anemia in the Lord's embrace. The news reached the little brothers of Asti and gathered around Fr. Giovanni Cortona, after the evening benediction, they listened to the painful words of the telegram that had just arrived: "Our beloved Bishop is no more," and they could not restrain their tears of grief.

Msgr. Joseph Marello had lived fifty years, five months and five days.