The Pearl of a Bishop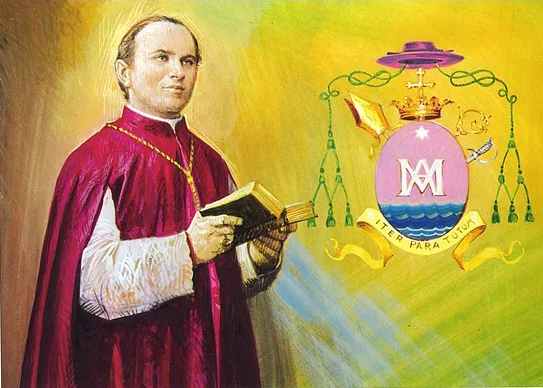 One morning, towards the close of November, 1888, Fr. Joseph returned to Sta. Chiara at the unusual time of ten o'clock, rather lost in thought. He called the priests and let them know that Rome had communicated his appointment as bishop of Acqui. The news raced through the house like lightning and kindled a twofold reaction of joy and melancholy in every heart: joy for the great honor to which the Pope had raised their father and founder, and melancholy because he would have to leave them.

Pope Leo XIII had announced that at its February 11, 1889 meeting the consistory would name the new bishops and invest them with the rochet. It was thus necessary to make quick preparations for the trip to Rome. The brother tailors took great care in preparing the bishop vestments, and at the beginning of February Bishop-elect Marello together with Msgr. Torchio, the dean of San Martino Alfieri, departed for the eternal city.

he was consecrated bishop on February 17, 1889, at the Capuchin fathers' Church of the Conception. Presiding was Cardinal Raphael Monaco La Valletta, dean of the Sacred College and grand penitentiary, assisted by their excellencies archbishops Rocco Cocchia, ordinary of Chieta, and Ignatius Persico, titular of Damiata.

The Pope was convinced that he was giving the Diocese of Acqui a real "pearl of a bishop".

As Bishop of Acqui, Msgr. Marello was able to visit all the parishes and wrote six pastoral letters. In his pastoral activity, he promoted catechesis, the Christian education of the youth, parish missions and Christian witnessing.