Four Newly-Ordained Deacons
Amidst the prevailing pandemic, God has been gracious to the Congregation of the Oblates of St. Joseph with the ordination of four brothers of the St. Joseph Province (Philippines).

They are: Rev. Aren Ilagan Bejasa, OSJ; Rev. Marvin Batigulao Gomez, OSJ; Rev. Cyrus Banag Gonzales, OSJ; and Rev. Roy Roldan Custodio Matibag, OSJ.

The ordination was held on the Solemnity of the Birth of St. John the Baptist at L'Annunziata Parish Church, Muntinlupa City with Most. Rev. Reynaldo G. Evangelista, D.D., Bishop of the Diocese of Imus, as the ordaining prelate.

During his homily, reflecting on the readings of the day, he exhorted the four deacons of three important truths: first, that they are called and chosen to serve; second, humility as the way leading to holiness; and third, gratitude of the grace of being a servant of God. He also reminded them of the vow of celibacy that it is not just a law of the Church but their configuration to Christ who is celibate.

It was an extraordinary celebration since only their parents and those essential persons in the Holy Mass were physically present. The ordination was streamed online for the rest of the Province and their loved ones and friends.

After their ordination, the new deacons will be assigned in various parishes administered by the Province for their pastoral exposure and as preparation for their sacerdotal ordination.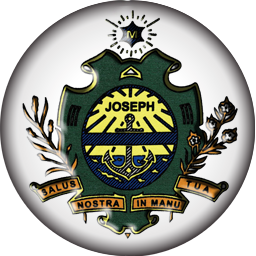 Who we are. . .
The Congregation of the Oblates of St. Joseph is composed of religious priests and brothers who, in faithfulness to the charisms of our Founder, St. Joseph Marello, are called to serve the interests of Jesus like St. Joseph. By virtue of ordination, every Oblate priest is at the service of the ecclesial community and is to live not for himself but for others. Likewise, every Oblate religious brother, equal in dignity with priests by virtue of their religious profession, dedicates himself in a great variety of apostolic and social services. We carry out our apostolate according to the Oblate spirit.