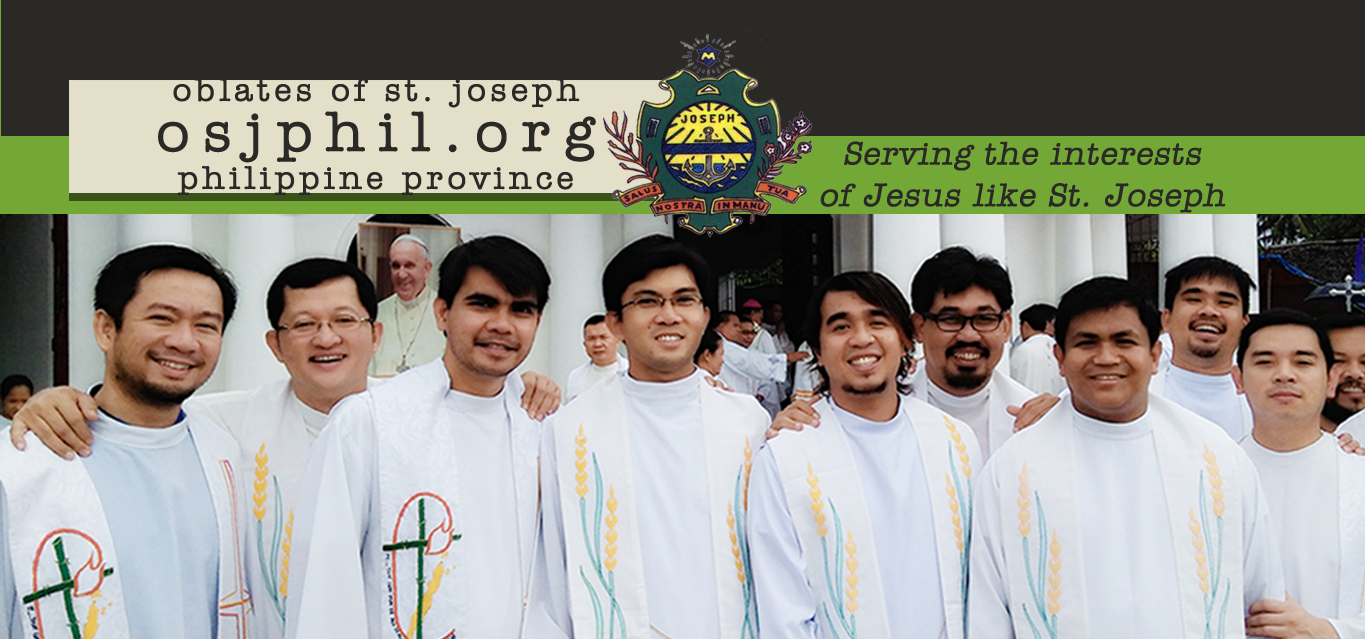 SAN JOSE PARISH

New San Jose, Dinalupihan, Bataan

San Jose Parish is the third parish that is entrusted to the Oblates of St. Joseph in the Diocese of Balanga, Bataan. It finds its home in Brgy. New San Jose, some three minutes drive from the town proper of Dinalupihan, Bataan. It is at the heart of the barangay near the elementary school and the barangay hall. Residential houses literally surround the church leaving no space for a parking lot and garden. On the brighter side of it, the parishioners around the church are always available to help whenever needed.

Th parish covers six relatively big barangays namely: Bayanbayanan (with an Aeta community), Sapang Balas, Dalao, Pita (Sta. Lucia), Old San Jose and New San Jose. Each of these has its respective chapel where mass is celebrated once or twice a week. These chapels also serve as venues for most of the formation programs, recollections or seminar-workship of different parochial and other religious organizations.

Originally the parish belonged to St. John the Baptist Parish of the town proper. Due to its vast area, the six barangays were seldom ministered. Thus early on in 2005, plans of making it into a new parish arose. Come December 12, Rev. Fr. Eladio Lizada, OSJ was transferred from the Sto. Niño Parish, Mariveles, Bataan to the new parish, just in time for the Misa Aguinaldo. The appointed parish priest, Rev. Fr. Perseverando Marquez, Jr., OSJ was still finishing his term as OSJ Vocation Director. He assumed his new assigment on January 15, 2006. The formal inauguration of the parish and the installation of the parish priest were held during the feast of the parish's patron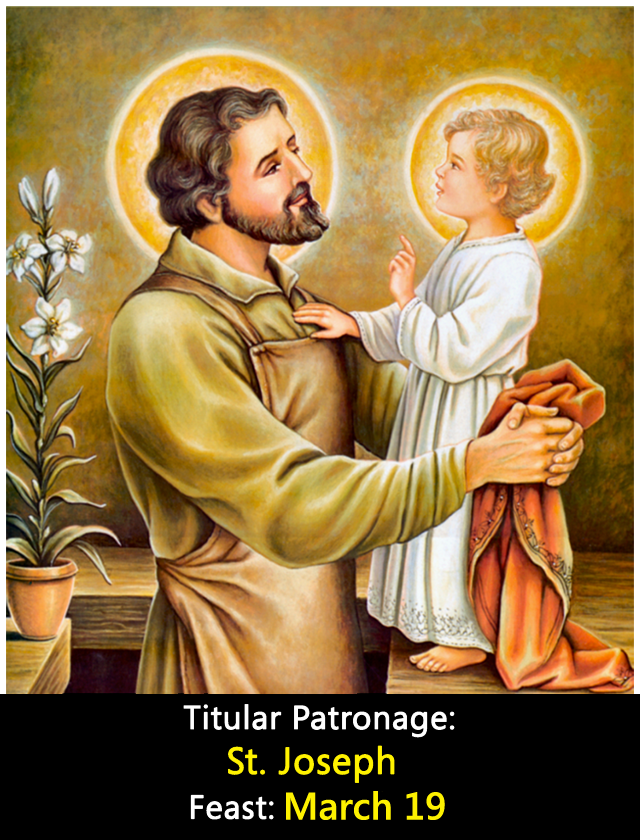 (as well as of the Congregation's), March 19, presided by the then Bishop of Balanga, Msgr. Socrates Villegas, DD.

Though relatively young, the parish has already organized and celebrate the annual "Tungkod" Festival as part of their parochial fiesta.

The parish church is currently acknowledged as the first and only airconditioned church in the diocese and thus has become one of the most sought wedding churches in Bataan.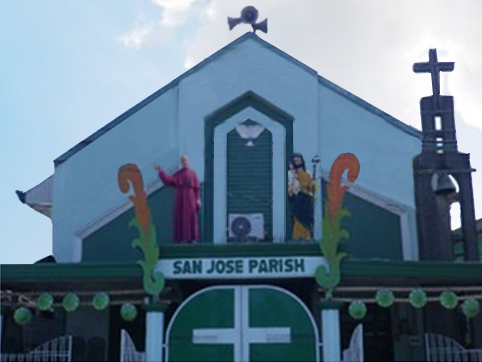 Sunday
6:30 am

8:00 am

6:00 pm
Tagalog

English

Tagalog
(Mass served by Youth Ministers)



San Jose Parish
Brgy. New Jose
Dinalupihan, Bataan
Mobile No.: 0932 634-2807