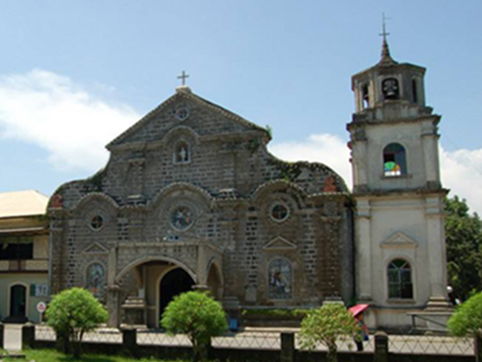 The Parish of San Juan Nepomuceno began in 1843 in the old town called Pinagbayanan, the first town of San Juan. The church was mostly made only of bamboos and materials from coconut trees.

On August 10, 1855, through the initiative Fr. Damaso Mojica, OAR, a church made of stones was built. Twenty eight years later, floods destroyed the church. In 1894, It was transferred to its present site. It was formally inaugurated in 1894 with Father Celestino Yoldi, OAR as its parish priest. A bell tower was appended to the building between 1928 and 1935.

In 1978, due to lack of personnel, the Recolleto Fathers had to give up the administration of the parish. Thus, through an approved resolution of the Diocese of Lipa, the Oblates of St. Joseph took charge of the parish in exchange of the Parish of Cuenca. This was to entrust also the entire Fourth Vicariate of the diocese under the spiritual care of the Congregation.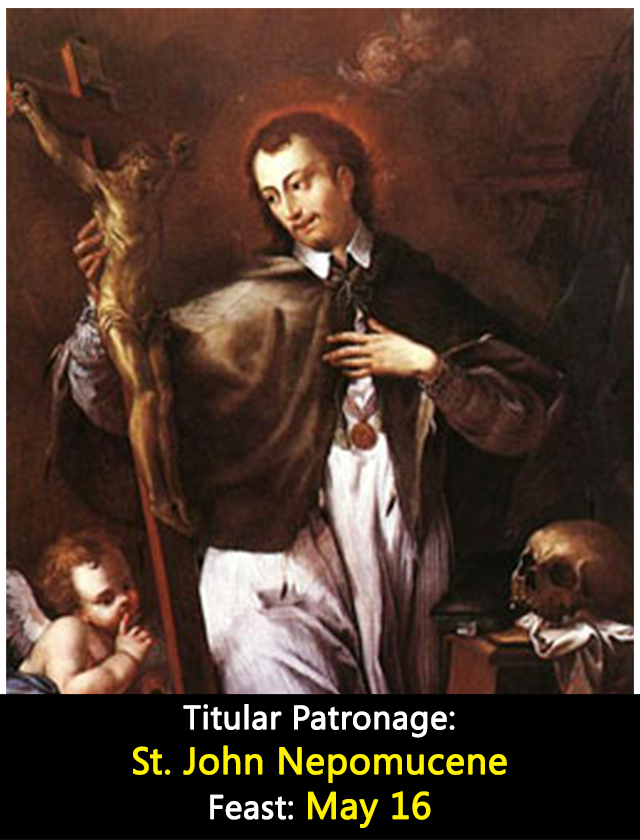 The OSJ fathers began their pastoral administration on May 1 of that year.

Throughout the years the structure had needed much repairs. Thus, in 1995, during the term of Rev. Fr. Raymundo dela Cruz, OSJ, the church underwent major renovation. To preserve the architectural design, the facade and the bell tower were left as they were. But the interiors were replaced with a more durable structure.